Avec l'arrivée de l'été, Gucci présente une sélection spéciale de prêt-à-porter et d'accessoires pour la belle saison, issue des dernières collections de la Maison. Les pièces de la sélection Towards the Sun, qui associent tissus légers et couleurs éclatantes, évoquent le rythme apaisé des journées ensoleillées.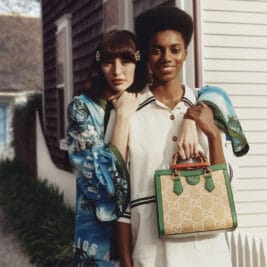 Sacs, chaussures, accessoires, tous arborent comme motifs omniprésents le monogramme GG tressé emblématique de la Maison rappelant le raphia. Le motif pied-de-poule et le seersucker sont également mis à l'honneur. Ils embellissent des pièces iconiques, notamment les sacs de la ligne Beloved qui s'inspirent des archives de la Maison. Les pièces de prêt-à-porter pour femme comptent des robes « slip dress » en mousseline, féminines et pratiques, rehaussées de dentelle, ainsi qu'une sélection de maillots de bain. La ligne homme va du décontracté au sophistiqué, avec des shorts de jogging, des pantalons à motifs, des vestes en nylon et des blazers doublés.
La sélection Towards the Sun est immortalisée dans une campagne spéciale, réalisée sur la côte de Provincetown, le refuge estival de prédilection de nombreux artistes et esprits créatifs. Des photos et des vidéos saisissent un groupe de personnages s'adonnant à différentes activités à l'extrémité nord de Cape Cod. Ils nagent, prennent le soleil et se promènent autour du phare dans cet environnement pittoresque. Véritable ode aux vacances, les clichés présentent également les bagages Gucci Ophidia, qui s'inscrivent dans la continuité de la tradition centenaire du voyage de la Maison.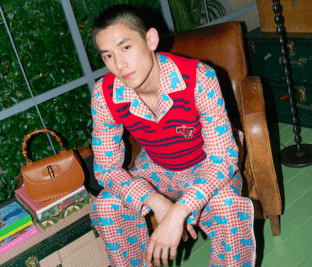 Désormais disponible dans les boutiques Gucci du monde entier, Towards the Sun sera présentée dans des vitrines spéciales et des Pop-Up selon un concept créatif qui joue avec le motif pied-de-poule de la sélection. La sélection sera également disponible en ligne sur gucci.com.
#GucciTowardsTheSun