À l'approche des fêtes de fin d'année, Dior rend hommage aux liens d'amitié tissés avec Harrods depuis près de soixante-dix ans, mais aussi à l'attachement de Christian Dior aux célébrations de Noël. La Maison imagine The Wonderful World of Dior, une mise en scène spectaculaire, déployant une atmosphère féerique à tous les étages du grand magasin britannique*.
Pour cet événement inédit, la façade de l'édifice de Brompton Road se pare d'une installation monumentale réinterprétant la rose des vents – précieux fétiche cher au couturier-fondateur –, animée d'éblouissants jeux de lumière reprenant les codes emblématiques de Dior. L'étoile dorée, la veste Bar et la chaise Médaillon guident les visiteurs vers les vitrines de Harrods, qui font rêver le monde entier, toutes métamorphosées en de fantastiques tableaux vivants faits de pain d'épice, de caramels et de multiples délices, présentant les différents univers et symboles iconiques de la Maison, de la mode à la beauté, de la joaillerie aux parfums, en passant par l'art de vivre de Dior Maison.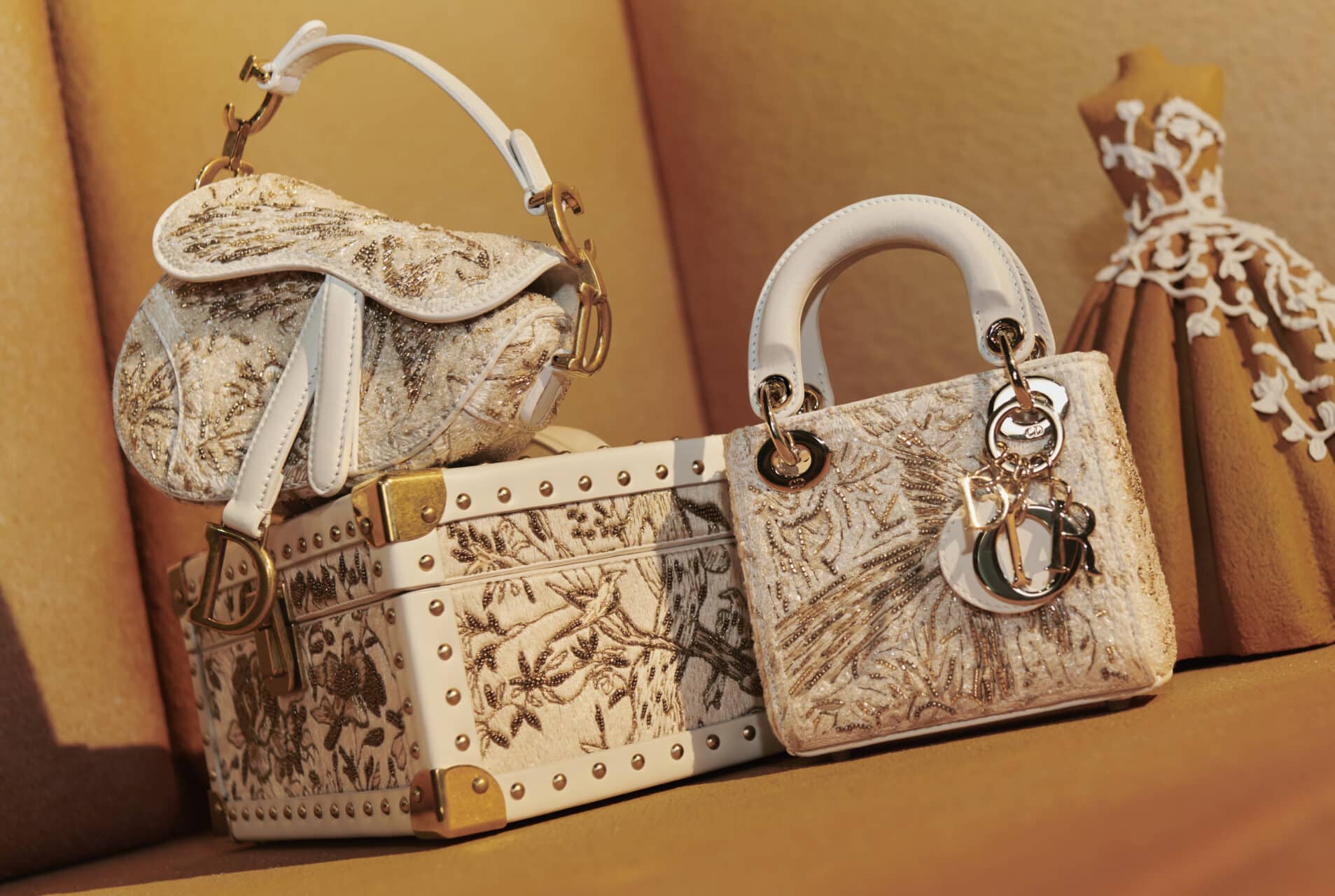 Au cœur de ce prestigieux écrin londonien, mille et une surprises fascinantes et friandises gourmandes attendent les clients. Deux pop-up exclusifs – dévoilant des créations conçues spécialement par la Maison pour Harrods –, un café ou encore un microvillage Dior, se jouant des proportions pour exalter l'enchantement, promettent d'inoubliables instants de magie et de partage.
Une invitation onirique conjuguant l'audace et le patrimoine des deux Maisons, unies aujourd'hui plus que jamais par une quête de l'excellence et le désir de faire perdurer le rêve Dior.
#HarrodsxDior