Après deux chapitres de The North Face x Gucci, la collaboration s'étend à Vault, l'espace expérimental en ligne de Gucci imaginé par le directeur artistique Alessandro Michele. Les deux marques incarnant l'esprit d'exploration, la collaboration The North Face x Vault présente une série limitée de seulement 150 Base Camp Duffels aux couleurs vives, disponibles exclusivement sur le site Web de Vault.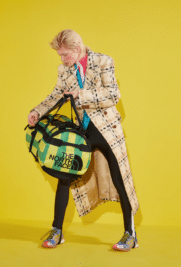 Lancé en 2021, Vault s'aventure continuellement dans des territoires inexplorés du luxe grâce à des collaborations inattendues avec des marques qui correspondent à son éthique avant-gardiste. Depuis l'ouverture de son premier magasin à San Francisco en 1966, The North Face a uni les voyageurs et les aventuriers du monde entier.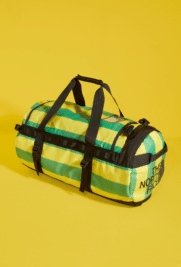 Connus pour leurs designs durables, ergonomiques et performants, ses vêtements et équipements sont devenus le choix des athlètes et des explorateurs, de la métropole au sommet des montagnes. Aujourd'hui, en fusionnant leurs codes créatifs, The North Face et Vault proposent une pièce pour ceux qui recherchent des trouvailles uniques.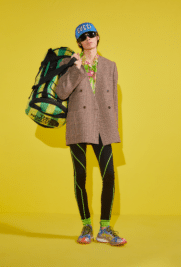 Légendaire pour sa construction robuste, le sac Base Camp Duffel de The North Face est réimaginé avec un motif ludique inspiré par Vault pour cette collaboration. Fabriqué à partir d'un matériau durable résistant aux intempéries, le sac est doté de bandoulières réglables et de poignées latérales rembourrées, qui peuvent être transportées ou portées comme un sac à dos.